crazy people, etc. for today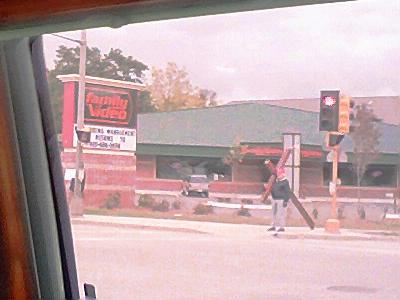 driving through the small town of west bend, wi, i saw people in front of a video store protesting porn. most of them had signs, but THIS guy was carrying a huge-ass cross. i think it was real wood and everything. what is he trying to communicate? that jesus carried the cross and died for our sins and one of the sins was having porn in video stores?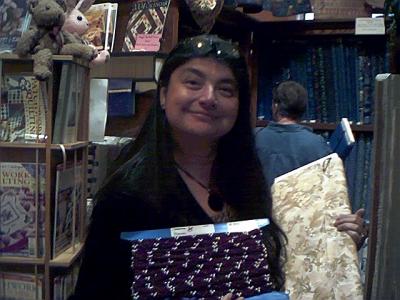 i went to 10 quilting shops with my mom, 3 on thursday and 7 today. it was for "the shop hop" in which you visit all of them and then are eligible to enter to win a sewing machine. well at least it was something to do. i am so sick of looking at fabrics i could throw up.
my mom was really bitchy and was obsessed with going to all these shops before we could get lunch. it ended up being 4 before i was eating even though i started complaining at 1. it didn't bother her but i was increasingly ravenous. note to mom's everywhere: JUST BECAUSE YOU'RE NOT HUNGRY DOESN'T MEAN OTHER PEOPLE AREN'T.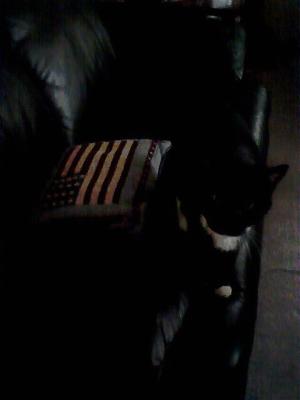 meowy tchotchke.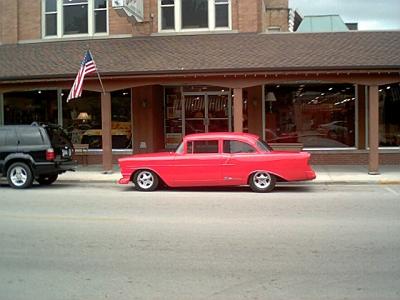 a cool car i saw in cedarburg.
Posted by char at
10:15 PM
|
Comments (3)